Stacking The Shelves is all about sharing the books you are adding to your shelves, may it be physical or virtual. This means you can include books you buy in physical store or online, books you borrow from friends or the library, review books, gifts and of course ebooks!
The Sunday Post is a weekly meme hosted at Caffeinated Book Reviewer. It's a chance to share news~ A post to recap the past week on your blog and showcase books and things we have received. Share news about what is coming up on our blog for the week ahead.
Mailbox Monday
 is the gathering place for readers to share the books that came in their mailbox during the last week. Warning: Mailbox Monday can lead to envy, toppling TBR piles and humongous wish lists.
LAST WEEK ON THE BLOG
THIS WEEK ON THE BLOG
Review – A Christmas Peril by JA Hennrikus
tag and/or discussion post
BOOKS IN MY MAILBOX
Kindle (Borrowed)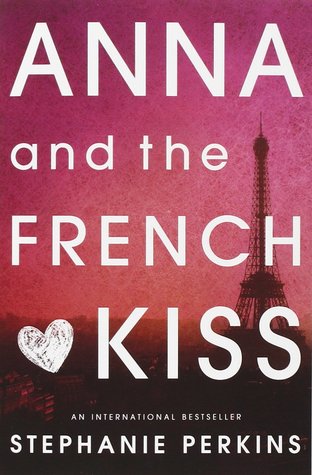 Anna and the French Kiss – Stephanie Perkins
Kindle (For Review)


Potions and Pastries – Bailey Cates
Untamable – Jamie Schlosser
Paperback (For Review)


A Room with a Brew – Joyce Tremel
OFF THE BLOG
We didn't have very much going on this week.
I've just been busy with school work.  I finally finished up my first major project for one of my classes today.  Now I can take a bit of a breather until the next one is due next month.  I also took my first exam in one of my degree classes and made a 94, so I'm happy with that.  Woohoo!
Chris went to his first youth event at church last night.  He has aged out of the children's ministry and is now in the student ministry with the middle and high schoolers.  They had a "drive-in movie" type of event last night.  They were set up outside in the parking lot and had a big screen to play the movie on.  They were watching Avengers and had popcorn, Pelican's Snowballs, and candy for the kids.  Chris had a lot of fun and is looking forward to doing more events with the youth.


If you someone who prays, I'd like to ask you to take some time to keep me in your prayers.  I'm struggling pretty bad health wise and it's really starting to scare me.  I have a doctor's appointment at the end of the month, but I'm not sure it's really going to do any good.  Just keep me in your thoughts and prayers if you don't mind.  🙂  I'd really appreciate it.
WEEKLY FUNNY