Harry Potter Moment of the Week was created by Leah @ Uncorked Thoughts  and is hosted here @ Lunar Rainbows Reviews. The idea is to share a favorite moment, magical item, character, spell, quote or memory  from the books, films or J.K.Rowling herself!  How to join up & upcoming topics here.
This week's question is:
What character makes you laugh the most?

I'm going to have to go with Ron on this one.  He has so many funny moments and he is always making me laugh.  Some of my favorites are:
His fear of spiders matches my own.
His facial expressions.  This is one of my favorites, when the Hogwarts Express was coming up behind them on the train track.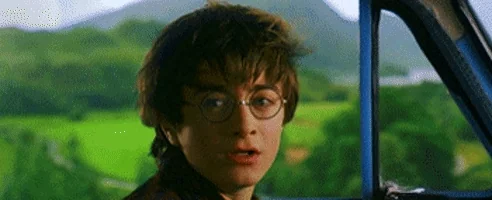 His one liners.