Stacking The Shelves is all about sharing the books you are adding to your shelves, may it be physical or virtual. This means you can include books you buy in physical store or online, books you borrow from friends or the library, review books, gifts and of course ebooks!
The Sunday Post is a weekly meme hosted at Caffeinated Book Reviewer. It's a chance to share news~ A post to recap the past week on your blog and showcase books and things we have received. Share news about what is coming up on our blog for the week ahead.
Mailbox Monday
 is the gathering place for readers to share the books that came in their mailbox during the last week. Warning: Mailbox Monday can lead to envy, toppling TBR piles and humongous wish lists.
LAST WEEK ON THE BLOG
THIS WEEK ON THE BLOG
Cover Reveal – Crank by Adriana Locke
Review
Discussion and/or tag
BOOKS IN MY MAILBOX
Kindle (For Review)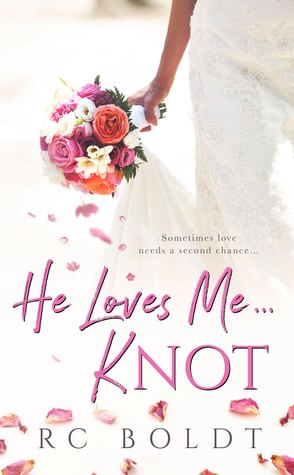 He Loves Me…Knot – RC Boldt
Honey-Baked Homicide – Gayle Leeson
Paperback (For Review)


Black Arts, Tarts & Gypsy Carts – Erin Johnson
OFF THE BLOG
Wow!  Life sure has been interesting lately.  I was going to post my weekup for the week before last on Monday but a tornado came through our town and we were without power for 5 days.  I was in a tornado as a very small child but I don't remember anything about it.  This was my first time being in a tornado where I was able to remember the experience and know what was going on.  Let me tell you, I don't ever want to do it again.  I have NEVER been that scared in my entire life.  I was watching the live feed from one of our local weather channels on Facebook when our power started to flicker and I lost the feed.  At the time we were just having rain and wind.  A couple minutes after that my mom called me from her work and said they were having employees take shelter and that I needed to get the kids and take cover.  I had barely gotten the boys to our safe spot, had them cover their heads, and then was going to lean over them myself when I heard a really loud cracking noise.  I looked up just in time to see a tree fall beside our house out the bathroom window.  I was bracing myself for the tree to hit our house, but thankfully it didn't.  I dropped on top of my boys and started praying.  I was so scared.  This is what our front yard looked like: 
On Friday we took the kids out to a fall festival at a church.  They had so many fun things to do there and everyone was so nice!  I'm glad we decided to go.  My favorite part was the hayride.  😉
I've been doing pretty well in my classes lately.  I recently turned in my second big project for the semester in one of my classes and I got a 98 on it, so I was happy with that.  I also got a 93 on my midterm in one of my other classes.  I can't believe this semester is almost over.
WEEKLY FUNNY