Stacking The Shelves is all about sharing the books you are adding to your shelves, may it be physical or virtual. This means you can include books you buy in physical store or online, books you borrow from friends or the library, review books, gifts and of course ebooks!
The Sunday Post is a weekly meme hosted at Caffeinated Book Reviewer. It's a chance to share news~ A post to recap the past week on your blog and showcase books and things we have received. Share news about what is coming up on our blog for the week ahead.
Mailbox Monday
 is the gathering place for readers to share the books that came in their mailbox during the last week. Warning: Mailbox Monday can lead to envy, toppling TBR piles and humongous wish lists.
IN CASE YOU MISSED IT…
THIS WEEK ON THE BLOG
catching up on tags and discussions
Best of the Month – November 2017
review(s)
IN MY MAILBOX
Kindle (Bought & Borrowed)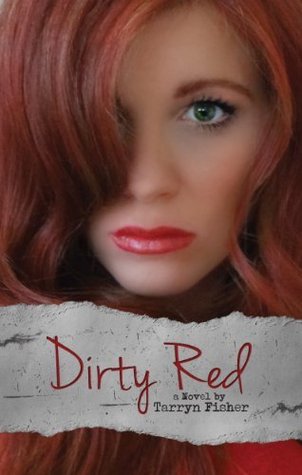 Dirty Red – Tarryn Fisher
Frostblood – Elly Blake
Kindle (For Review)


Crank – Adriana Locke
Paperback (Won)


He Loves Me…KNOT – RC Boldt
I won this from an author whose reader group I am in on Facebook.  On top of the paperback I won of hers, I also won a kindle fire!  I was so excited about that. My son's tablet stopped working last week, so I gave him the kindle as an early birthday gift. Massive thanks again to RC Boldt for that giveaway!  ❤
Paperback (Bought)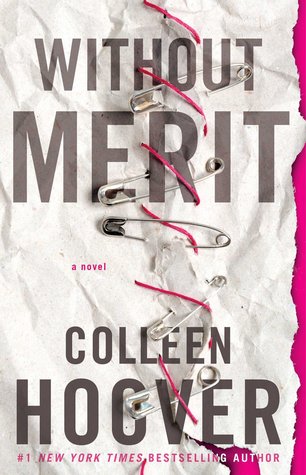 Without Merit – Colleen Hoover
OFF THE BLOG
Holy crap.  I realized today when I was writing this wrap up post that I haven't posted a wrap up AT ALL in November.  My last wrap up was at the end of November.  Since I usually do these weekly, I just decided to make this one a monthly wrap up post since November is almost over.  I'm so sorry I haven't been getting my wrap up posts up every week.  I have been absolutely swamped with college lately.  We had numerous big projects due in November so that was taking most of my time.  I haven't read nearly as much as I usually do this month and blogging has gone to the back burner as well.  Thankfully the semester is almost over.  Two and a half weeks left and then it'll be time for winter break.  I am so excited.  This semester has taken a lot out of me.  I wasn't anticipating having this many major projects to do.  I'm hoping next semester will be a little easier, LOL!  I'm taking 20 credits next semester though, so it'll be interesting.  Time for me to become superwoman again.
Other than being so busy with school, not much else has happened.
Last week we went to our city's Christmas parade.  I know.  Christmas parade before Thanksgiving?  It doesn't make much sense to us either, but that's how they scheduled it.  This is a picture of my sons waiting on the parade to start.  It was FREEZING outside!

Last week I also took the boys to a Pokemon trade event at Toys R Us.  They had a lot of fun and made a few trades.

My family had our Thanksgiving celebration yesterday since my mom had to work on Thanksgiving.  We had lots of yummy food and it was great having everyone together.  I hope all of you who celebrate had a great Thanksgiving!
WEEKLY FUNNY
It's really sad how often I do this.