I'm so sorry that this post is late! I just finished up my second semester of college and wow! I've never been so busy and stressed out in my entire life. I'm so glad to be finished for now. I'll be taking a couple of classes this summer but it will be a much lighter course load than I have been taking. Then I'm back full steam in the fall.
April was just insane. I didn't feel like I had time to do anything but school work. I had my last major English paper due and several big projects and assignments for my Early Childhood classes. April was also the end of my Practicum. I was so sad to leave the children. I wish I could have stayed with them longer. I'm really grateful for this experience though – being in an actual classroom and working with teachers and the children was amazing. I'll get to do it again (for way more hours) next spring when I take my Capstone class. I've been thinking about what age group I want to work with next time. I worked with the 3 year olds this time, so I'm hoping to get into an infant or older one-year-olds classroom for Capstone.
I've been struggling with Chris and Logan lately. I don't know where they have picked up this awful attitude, but I'm about done with it. They aren't even teenagers yet. I don't know how I'm going to handle it when they reach that teenager stage. It seems like they're going through it now! Sheesh! lol
I didn't read very much in April. I'm hoping to get some major reading done during my 3 week break before summer classes begin. I just need to get my reading mojo back! 🙂
IN CASE YOU MISSED IT
COMING SOON
reviews (hopefully!)
a couple tags or discussions
What would you guys like to see me post on the blog? I would *love* your feedback! Leave a comment below!
BOOKS IN MY MAILBOX
Alrighty. My book haul for April is absolutely insane so bare with me! I got lots of good books. 😉
Paperback/Hardback (Bought)
So this first section is gonna be HUGE. I bought a box of cozy mysteries from a fellow blogger so that's going to make up the majority of this section.

Corpse Pose – Diana Killian
A Deadly Arrangement – Denise Osborne
The Diva Serves High Tea – Krista Davis
Mission Impawsible – Krista Davis

Pinned for Murder – Elizabeth Lynn Casey
Dangerous Alterations – Elizabeth Lynn Casey
Reap What You Sew – Elizabeth Lynn Casey
Deadly Notions – Elizabeth Lynn Casey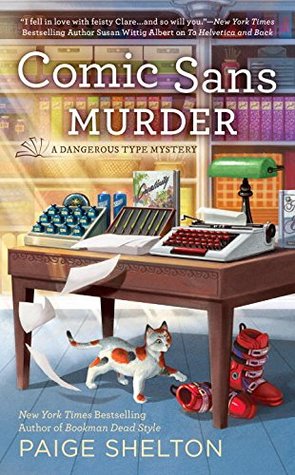 Taken In – Elizabeth Lynn Casey
Dead in the Water – Denise Swanson
Hark the Herald Angels Slay – Vicki Delany
Comic Sans Murder – Paige Shelton

A Crime of Poison – Nancy Haddock
Live and Let Fly – Clover Tate
Death in the Stacks – Jenn McKinlay
Hiss and Tell – Claire Donally 

Town in a Lobster Stew – B.B Haywood
Independence Slay – Shelley Freydont
Death Loves a Messy Desk – Mary Jane Maffini
The Cluttered Corpse – Mary Jane Maffini

Fat Cat Spreads Out – Janet Cantrell
Ill-Gotten Panes – Jennifer McAndrews
Mind Over Murder – Allison Kingsley
Okay, these next two books are ones that I bought from my local library.

Fifty Fifty – James Patterson (and Candice Fox)
Plum Spooky – Janet Evanovich
Paperback (Won)


Everything I Shouldn't – Stacey Lewis
Paperback (For Review)


Death Over Easy – Maddie Day 
Kindle (Freebies)


Lucas – Jay McLean
Clean Slate – Piper Rayne
Kindle (Bought)


Tagged for Death – Sherry Harris
Baked to Death – Catherine Bruns
Kindle (Won)


Love Rerouted – Leddy Harper
The Last Worthless Evening – Tara Carr 
Kindle (For Review)


Mardi Gras Murder – Ellen Byron
Berried at Sea – Peg Cochran
Love Beyond Opposites – Molly E Lee
A huge thanks goes out to the authors and publishers that provided me with books to review. ❤
MONTHLy funny