Hi everyone! Today is my birthday, so I thought I'd do the Birthday Book Tag. 🙂
——————————————————————————————-
Count your birth day along your bookshelf and then subtract your birth month. What book does it land on?
I landed on The Opportunist by Tarryn Fisher.
If You Could Spend Your Birthday With Any Fictional Character Who Would It Be and Why?
I think I would like to spend my birthday with Leo Valdez from the Heroes of Olympus series by Rick Riordan. Throughout the series, Leo grew on me more and more. He is one of my top favorite characters ever. He's just my little angel baby unicorn. ❤ I love him so much!
Find A Book That Takes Place In The Season You Were Born In
I'm going to go with Summer of Sloane by Erin L. Schneider for this one. I won this book in a Goodreads giveaway a while back, but I haven't read it yet. Judging from the title though and the cover, I'd say it's pretty likely it takes place during the summer. 😉
Find A Book That Is The Color of Your Birthstone
One of the birthstones for June is the Pearl, so I am going to go with a white cover. He Loves Me…KNOT by RC Boldt is an amazing book and is one of my favorite ones that features a mostly white cover.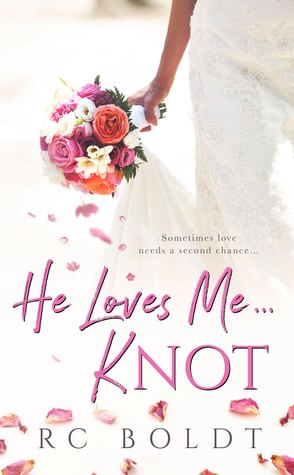 Is there a series with the same number of books as your age? If so what is it?
I turned 33 today, so…. LOL. I know the Goosebumps series has more than 33 books in it. Does that count? 😉
Pick a Book Set in a Time Period, World or Country You'd Like to Have Been Born In
Easiest answer ever. Hogwarts/Wizarding World, of course! This is probably my favorite world ever, followed closely by Camp Half-Blood in the Percy Jackson series.
————————————————————————
That was a lot of fun! I hope you all enjoyed this tag. 🙂