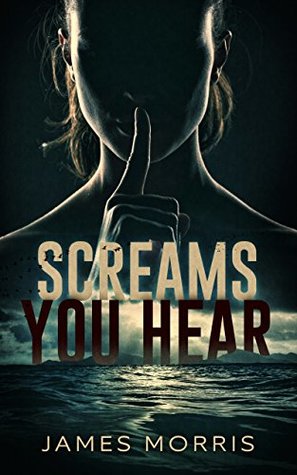 Synopsis
Murder and madness infect a small town
For sixteen-year-old Ruthie Stroud, life on tiny Hemlock Island in the Pacific Northwest is an endless sea of boring green, in a place where everybody knows everybody's business and nothing ever happens. Then her world is ripped apart when her parents divorce and a new man enters her mother's life. But worse is yet to come.
When she drifts ashore on the mainland, hideously burned, Ruthie has a harrowing tale to tell. It begins with the murder of a family. It ends with her being the sole survivor of a cataclysm that sweeps her little island. As a detective attempts to unravel Ruthie's story of murder and madness, only one horrifying conclusion can be drawn: whatever was isolated on remote Hemlock Island may now have come to the mainland. Is Ruthie safe? Is anyone?
My Review
4 out of 5 stars

What the hell did I just read?
Those are the words that came out of my mouth as I put the book down after I finished it.
This is one of the most shocking and twisted books that I've ever read. The story caught my attention from the first page. It starts out during present time and then after that we switch back and forth between the past few days and then what's happening now. Even though a lot of the book is told through the past, the story flowed really well and the suspense built throughout the whole book. I didn't want to put the book down because I needed to know what happened! I was fascinated, shocked, and appalled and what was going on on Hemlock Island.
I have kind of mixed feelings about the characters. I like some of them more than others. One thing that stood out to me is that, no matter how the characters felt about each other, in the end they fought together against the evil that was happening around them. I really felt sorry for the children in this book. I can't say how I feel right now, after I've finished reading, without spoilers, so I'll leave that out.
I read Feel Me Fall by James Morris last year so, going off of that book, I kind of expected this book to have a huge twist at the end. I think that made this even more suspenseful for me because I was just waiting on it to happen. The twist we were given though? I did not expect THAT at all! Holy crap. That completely blindsided me and left me with my mouth hanging open.
This was a really fast, suspenseful read. I definitely recommend this book if you want to read something shocking. I'm still in disbelief.
* I was provided a copy of this book in exchange for an honest review.