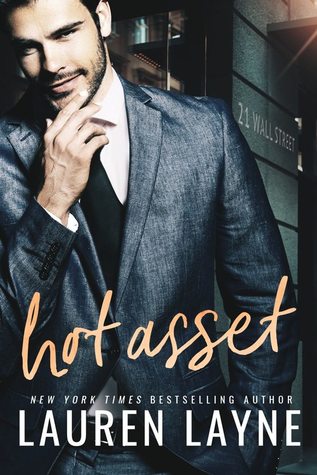 Synopsis
Ian Bradley is the definition of a Wall Street hotshot: seven-figure salary, designer suits, and a corner office. His drive off the floor is just as potent. Every woman who knows him has felt the rush. But now he's met his match in Lara McKenzie—a woman with the power to bring Ian to his knees.
An ambitious, whip-smart daughter of FBI agents, Lara is a rising star in fighting white-collar crime. Her latest case—the investigation of Ian Bradley for insider trading—could make her career. She knows a scoundrel when she sees one. Ian fits the bill: a cocky, ridiculously handsome bad boy with a slick swagger.
She'll do anything to prove he's guilty. He'll do anything to prove he's not. But it's only a matter of time before their fierce battle of wits gets oh so hot and personal. Now, taking down Ian has become more than business for Lara. It's become a pleasure—and there's more at risk than she ever dreamed.
My Review
5 out of 5 stars

This is the first book I've read by this author and I really enjoyed it!

I was a little nervous about going into this book because most of the time, the millionaire trope doesn't appeal to me. Ian was different though. He worked so hard for everything that he had and he also gave back. It's clear that the money didn't ruin who he really was as a person. I loved Ian's character and he showed a lot of growth during this book. I loved Lara's character as well. Both Ian and Lara worked hard to get to where they were. Even with all of their differences in social status, they couldn't have been more perfect for each other. Their chemistry was sizzling!

I also really loved all of the side characters. A lot of times, side characters can just blend in with each other and don't stand out. That wasn't the case in this book though. Kate, Matt, Kennedy, and Sabrina all had unique personalities and I enjoyed getting to know each of them during this book. I'm really excited to see that Matt and Sabrina's book is up next, and can't wait to read that one!

*I was provided a copy of this book in exchange for an honest review.